Shown here are some images of Alderney taken in the early 1960's.

Though we all think Alderney has not changed much in the last 50 or so years it has!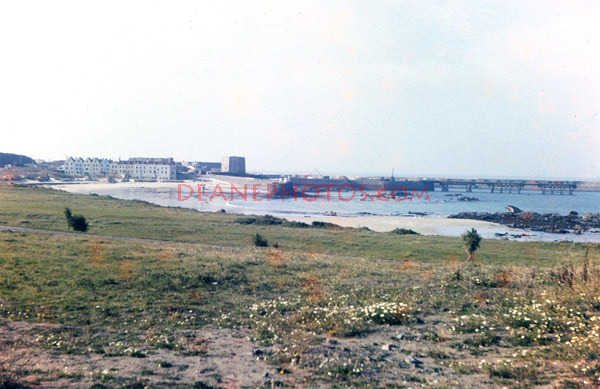 Looking over Braye bay.
Note the large concrete structure in the distance, this is the granite crusher which was reinforced by the Germans during the Occupation and therefore was difficult to remove. This was done in 1972.

Also can be seen is the 'German jetty' which was demolished in 1978 and 1979.
Location: Alderney